Tencent TarisLand
Introduction
As some of the Blizzard fans have probably noticed, Blizzard is ending a 14-year licensing partnership with China NetEase. The implication is that certain Blizzard games, including World of Warcraft, will no longer be available in China at end of license with NetEase on January 23, 2023. In addition, even if Blizzard can find the next licensing partner very soon, Blizzard and its licensing partner would still have to obtain a new license from the Chinese National Press and Publication Administration before they can start to serve the games in China again, which might take a very long time.
World of Warcraft has the most players and fans in China. Many players, including myself, don't want to see Blizzard and World of Warcraft go. Today, I watched a new MMORPG game preview on Bilibili from China Tencent and found it extremely similar to World of Warcraft. The new game is TarisLand, cross-platformly available on both PC and mobile. Given these two games are so close visually, I think it is possible that many Chinese World of Warcraft players would at least try playing TarisLand after World of Warcraft becomes unavailable. If World of Warcraft becomes permanently unavailable in China, TarisLand might just become the Chinese World of Warcraft.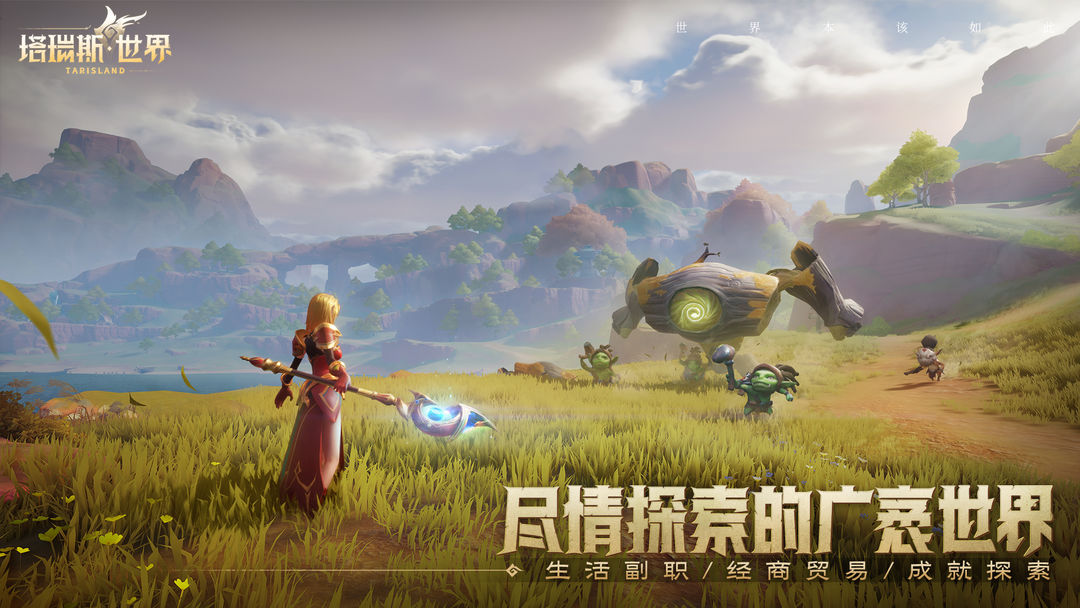 TarisLand
Trailer
From the game trailer of TarisLand below, we could see that it has lots of elements from World of Warcraft.
The World of Warcraft players must be very familiar with the World Tree, Danathos, Ulduar, Skybreaker, Deathwing, Dalaran, Zangarmarsh, Nagrand, Dun Morogh, Murloc, Zeppelin in the trailer preview. We could also see World of Warcraft classes, such as Warrior, Mage, Hunter, Demon Hunter, World of Warcraft mounts and spells in TarisLand as well.
Class
The class preview is also available now. There are classes which does not seem to exist in World of Warcraft, such as Bard and Berserker. Maybe Berserker is just the Death Knight from the World of Warcraft, but Bard, at least from its appearance, looks unfamiliar to me.
By the way, why Paladin cannot heal in Tarisland?
Play
The dungeon boss fight experience is also almost the same as World of Warcraft, except that each class has much fewer number of skills so that it can fit the mobile platform.
Alpha Test
There will be an Alpha test on January 12th, 2023.
References
---